One of the top suggestions people in businesses receive, especially as start-ups, is how important it is to get the word out.
After all, your organization could have the best and brightest people and offer amazing products or services, but none of it will do you any good if no one knows about them.
How you get there is the challenge, and there are all sorts of strategies for effective marketing and brand-building. These can include everything from traditional print advertising to modern digital tools, to social media or other creative options.
A lot of this depends on your business model, your budget, and how fast you want to build customers. A B2B company may be wiser to try email or direct mail approaches vs. a billboard, which might be better for a new theme park.
Whatever your format, one of the best ways to get connected is by visiting events. These give you a chance to meet current and prospective customers, see what your peers or others in your community are doing, and get some ideas for creative promotions.
Yes, there is a certain amount of mental and physical work required for meeting people and gathering info, especially at conferences with a large showroom floor, but most events are also designed to be fun, with food and drinks, parties and maybe even door prizes.
There's also a lot of value in creating and growing social and professional relationships at these, such as sending follow-up notes saying, "I enjoyed meeting you at that event" or "I heard you speak on stage and liked your message."
Being part of the pack can be a perfect position to be, whether you're new on the scene or have been in the industry for years.
The various vendors have put a lot of effort into hoping you stop by and talk to their booth reps since you represent a potential lead for them as much as you're looking for your own sales prospects.
Attending events is a good way to stay current on people, products, and industry trends, whether it's chatter on the floor, at parties, or at breakout sessions and presentations.
Visiting the same event year after year can also have its own value: maybe you can connect with the same people each event and start to build familiarity.
It's a chance to bring things back home, which can be a goodie bag of treats and trinkets to share with your team. It could be some products and tools that can save time or money, or some ideas for better innovation and efficiency.
Being a guest at an event could have the dual benefit of boosting your skills and improving your skills and experience, as well as promoting your expertise to others.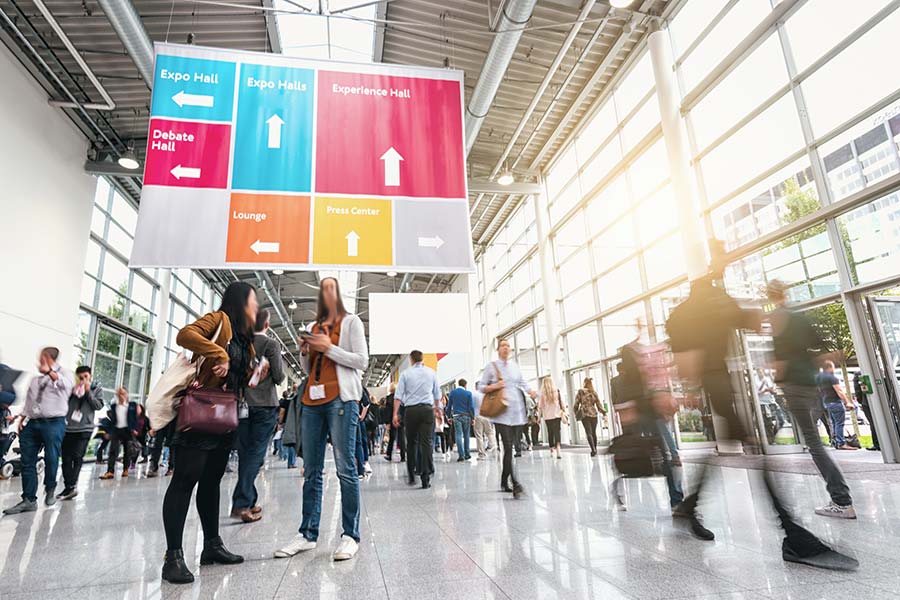 How cool is the idea of a booth at events? This brings business leads right to you, as well as existing customers you may not have met in person.
You can use the opportunity to tell booth visitors what's great about your business. You can give them visual aids such as brochures or let them watch a video. You can even give them treats or opportunities to win a nice prize if they share their contact info. (You win too, since you now have more names for your sales list.)
Though sitting or standing at a booth all day can be tiring, it can be worth the effort in terms of meeting people and letting them know you can deliver a solution they may need. If you have new products or services, it's a good way to spread the word.
Busy booths may not be the best place for long conversations or formal negotiations, but you can at least make plans to meet later in a quieter environment.
Working at a booth can also be a good way for you and your team to spend time together. It's a chance to see what kind of workers they are, how well they get along with each other, and how they connect with customers.
One of the best ways to let people see that you're a thought leader and industry expert is by securing a speaking opportunity.
Some events have a rigorous application process, some ask for a simple pitch, some might just find a spot for you on a certain topic if you know the organizers and you and your company are familiar with them.
You could be part of a panel or a solitary speaker, and either one will be good for your brand. For one thing, the audience will be your peers, so they're likely to be supportive and encouraging, especially if you're sharing useful items that can help their business.
Being able to speak on stage could create opportunities to connect in the future. As a speaker, especially on a panel, you can get to know your fellow panelists as well, since you likely have similar perspectives.
It's also a perfect opportunity to spread the word about your brand, especially since the presentation will be something unique about your business.
Speak on Stage
Looking to get in front of your industry crowd? We can help
Conferences are tough to put on, especially if you're trying to run a business at the same time.
That's why more and more companies are open to the idea of adding onto an already-existing event, such as a brunch, a lunch, an after-party or a similar function for event-goers. This type of collaboration works out well for everyone – it adds another reason for people to attend the main conference, invites an already established audience rather than building the audience from scratch, and positions your brand as part of an already successful organization.
Having something nearby, but off-site, can also be valuable for building connections. It can be a networking breakfast -before the main conference starts- where people can fuel up, or an all day demo-display at a nearby hotel room, or a quiet room where you can schedule client briefings.
You can even draw more attention to your event by giving away unique items that can only be found by signing up for your mailing list. This can increase demand from the main conference guests to visit yours.
Showing off your technology can be even more effective than telling people about it. That's why some events have opportunities to let people speak on stage as long as they are willing to do a live demo. This can often create more of an interactive experience and allows opportunities for questions and feedback.
It also could lead to possible business leads, since these can often be ways for potential investors to drill a little deeper than they could with a brochure or a quick sales pitch in the hallway. Attending these are also easier for guests than having them walk along the whole convention floor.
When looking for ways to get the word out about your business, events are one easy, and often entertaining, way to do so, whether you're mingling in the crowd, part of the vendors or speaking on stage. The results can be useful in terms of exposure and familiarity.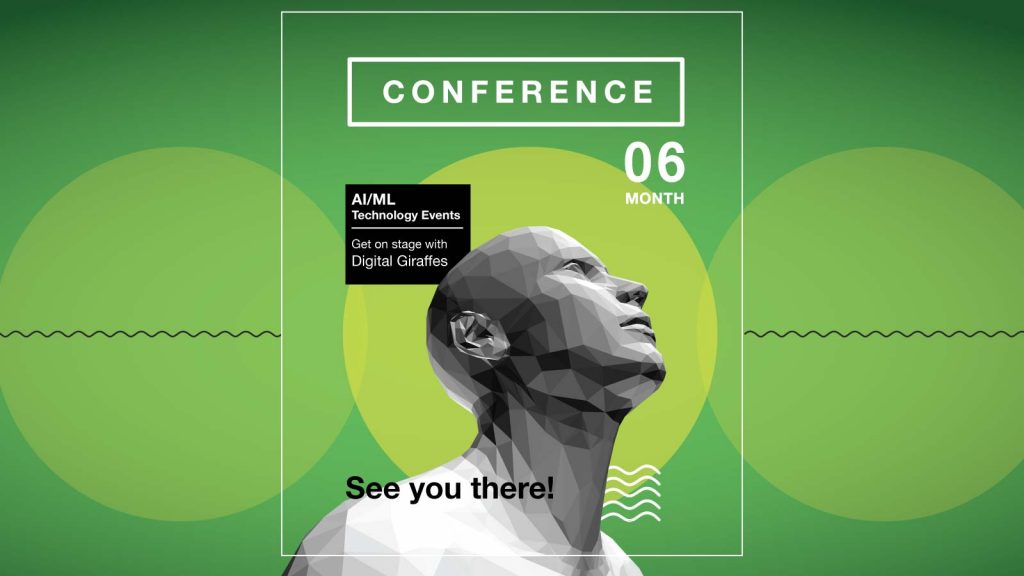 In person, virtual, and… hybrid!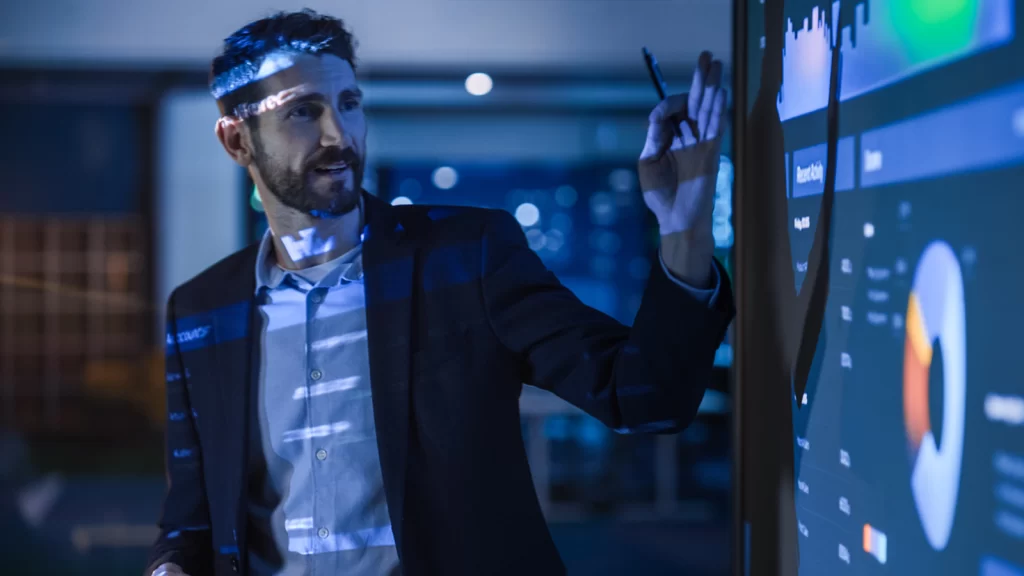 Get in-front of the industry crowd We pitch you to speak at leading industry events