We're proud to announce our partnership with Five One Labs, an international startup incubator that helps talented entrepreneurs from diverse communities launch their startups. We'll be working with them to attract speaking opportunities on global event stages, for their founders, but also offering marketing mentoring to any of their wonderful lineup of startups that may need it.
We're strong supporters of startup communities and have ourselves participated in such communities, from Athens to Barcelona and Silicon Valley. We've been part of technology startups, pitching events, hackathons, boot camps, and whatever small or big opportunity we had to help grow this community and be part of an amazing group of people. When Alice Bosley, Founder and Executive Director at Five One Labs, talked about their expanding vision to develop an inclusive network of innovators and entrepreneurs globally with a focus on entrepreneurs from challenging environments, like Iraq and Kurdistan, we were immediately hooked.
We have seen first-hand how having an idea, and working to make it a business can change your life. How it can pull you out of your daily rut; push you to dream big! Being a part of a larger community in your country or across a region is crucial. You can exchange ideas, learn things you didn't know how to work on, discover people you can collaborate with, and even grow a network that can help you in the future when you most need it. We want to be part of this community and help as much as possible.
Five One Labs, the startup incubator, was founded by Patricia Letayf and Alice Bosley, who moved to Kurdistan from the US in 2017. And it's given life to businesses most people wouldn't expect in a challenging environment like Iraq.
They work with refugees and entrepreneurs affected with conflict to develop their businesses in the Middle East. They aim to empower individuals in rebuildings their lives, developing their enormous resilience to bring change, and hopefully contributing to their communities' economic growth. They offer training, workshops, panel discussions, pitch competitions, and hackathons.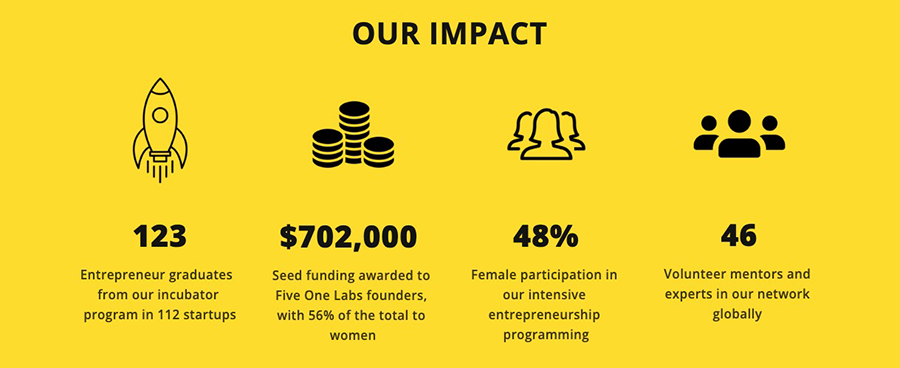 Proud to be among an incredible group of supporters!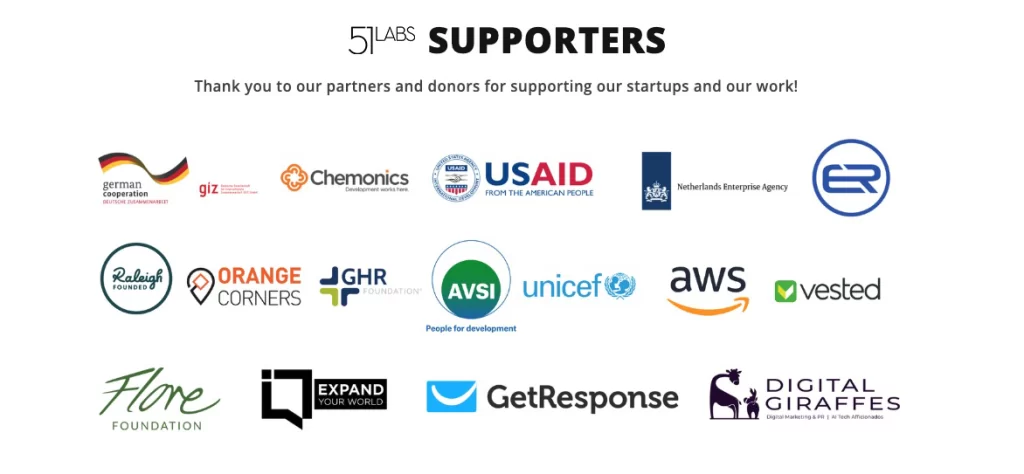 Discover more about them on their social media channels: