In a recent conversation with a marketing professional, specializing in SEO and trying to learn more on analytics and how he can measure the impact of his efforts, he asked me which AI-powered digital marketing tools we use in our company. Fair question, but the thing is we don't actually evaluate our digital marketing tools on whether they have AI or not. Basically if they do, artificial intelligence is something that works in the background, and we haven't come across any AI functionality that we wouldn't do without… up to now.
But then again we've just started learning about chatGPT, although still grappling with how we can use it effectively in our work. We do like Feedly's AI, as it works well in finding news that each of us are truly interested in. And then there's WriterAccess Find a writer with a similar style, to any article you like, which also works quite well. So, maybe we just haven't given it much thought. Maybe the tools we're using are so definitively better… that if they did switch off their AI we would feel handicapped, and only then realize what a difference AI is making.
So, why would you want AI-powered marketing tools?
Improved targeting
Large amounts of customer data need AI-powered tools to identify patterns and preferences and thus create highly targeted marketing campaigns that are more likely to resonate with customers. The more the data the more difficult it is for humans to do this on their own. Not to mention how time consuming it is.
Personalization
AI-powered digital marketing tools can use customer data to create personalized marketing messages and experiences. Personalization can lead to stronger customer relationships and higher loyalty.
Efficiency
Automation of marketing tasks, such as ad placement and campaign optimization can help companies save time and reduce costs, while still achieving better results.
Better decision-making
AI-powered tools can provide real-time insights into campaign performance and customer behavior. Insights that should be used to make data-driven decisions and optimize marketing strategies.
Competitive advantage
This is an important reason. AI-powered digital marketing tools are still relatively new, so businesses that adopt them early can gain a competitive advantage over their competitors. Many of these tools have a steep learning curve and significant financial investment, but in the long run can land you more clients. Customers tend to trust marketing agencies who seem to understand leading-edge technologies. Even for internal marketing teams, it's important to use AI tools that show they are making effective use of large ad budgets.
AI-Powered Marketing Tools, by Startups, that we want to Try Out
So, you all know of the big players like Google Ads, Facebook Ads, HubSpot Marketing, Adobe Marketing Cloud, Marketo Engage, Salesforce Marketing Cloud, AdRoll, Kenshoo, Optimizely, and Acquisio that use artificial intelligence to optimize, monitor, improve, and generally empower marketing campaigns across multiple channels. If you don't… it's worth looking them up. We were more interested in looking up innovative startups that offer AI-powered marketing tools. Innovative ideas usually spring up within startups, often they're eager to attract early adopters so they offer free accounts, and even if they don't have free versions, they have more reasonable prices while still working on growth. You know….just before they get acquired 🙂
Great for optimizing ad creation and spend. It covers most biddable platforms including Bing, Facebook, Instagram, YouTube, Google Marketing Platform. "Albert processes and analyzes audience and tactic data at scale, autonomously allocating budget, optimizing creative and evolving campaigns across paid search, social and programmatic channels".
This was something we hadn't come across up to now. Engagement insights for visual content like fashion photos or product images. Trends, styles, and colours that users prefer. A great way to analyze what works best for your competitors and emulate them.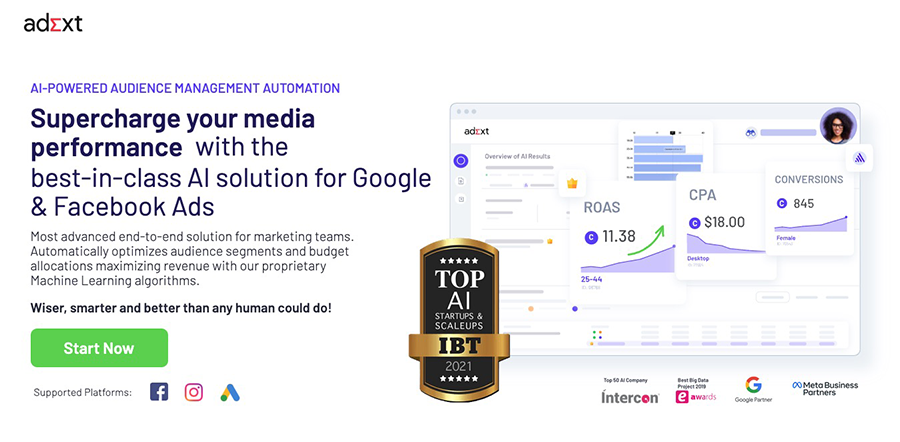 Careful, it's adext…no 't'. Adext is an ad optimization tool for Google and Facebook. Good for audience experimentation and scalability. They have convincing testimonials and their starter price at $199 billed annually is reasonable.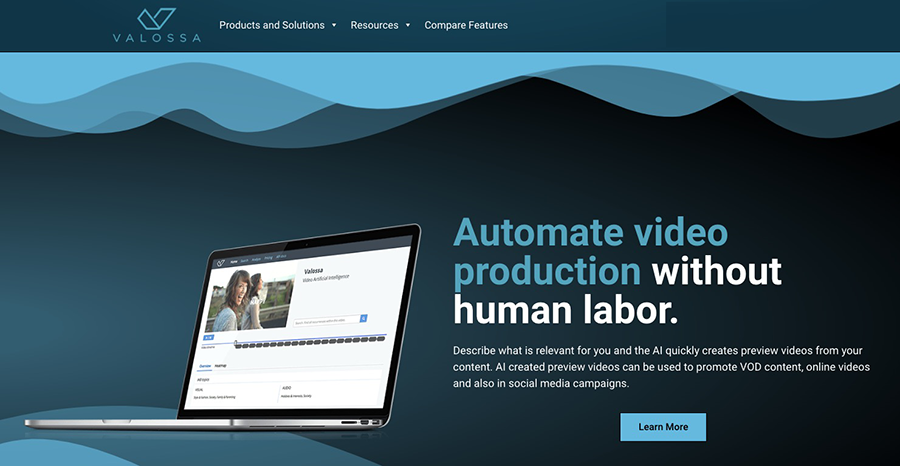 Valossa is in a category of itself. It offers a ton of optimization tools that save you time and labor if you're producing a lot of videos for your campaigns. Generate video teasers, previews from videos on the fly; use facial recognition to create focused content around a specific person; use emotional expressions to label content.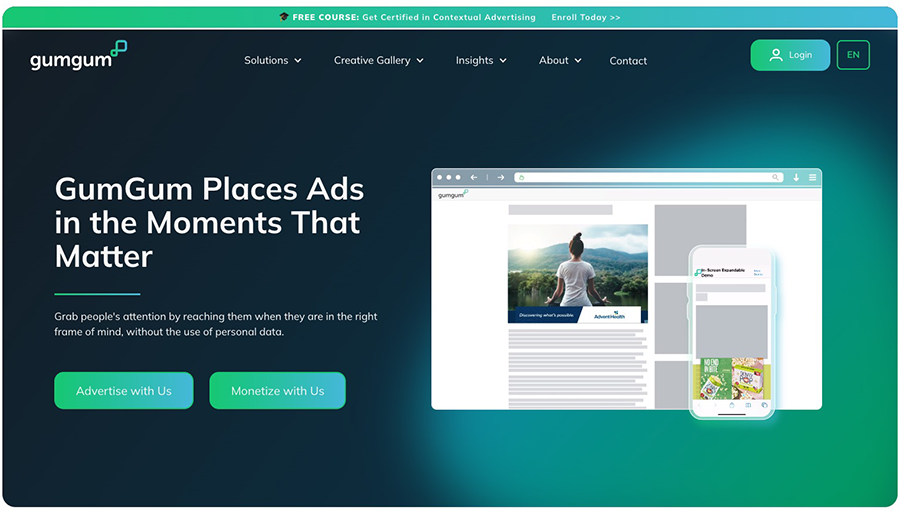 GumGum is an ad delivery platform that uses behavioral signals from how users view and interact with text, images, audio, and video, allowing them to project ads in front of users at the right frame of mind, without the use of personal data.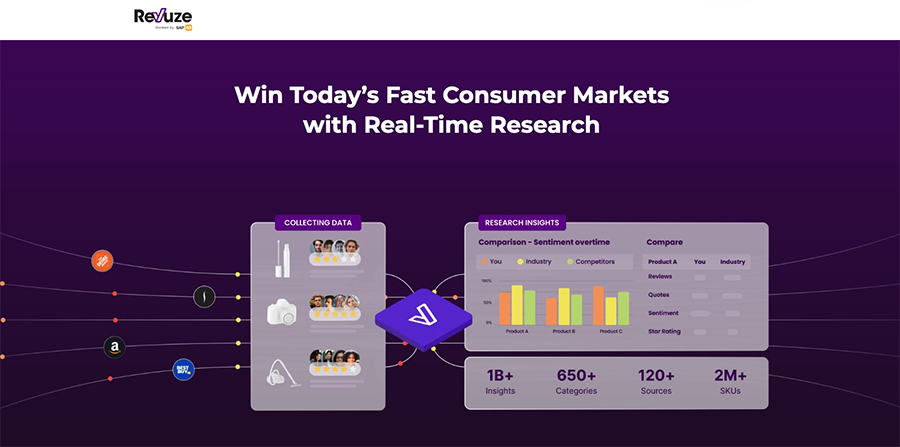 Revuze automatically collects unstructured data from multiple sources such as eCommerce reviews, surveys and user-generated content and then classifies by consumer sentiment, discussion topics, and star ratings for any brand or product.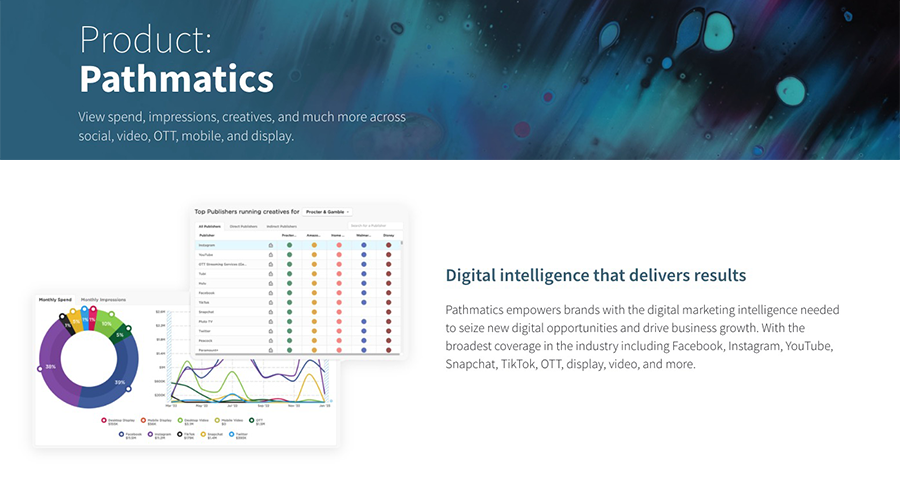 Part of Sensortower now, Pathmatics provides digital marketing intelligence for spend, impressions, creatives, and much more across social, video, OTT, mobile, and display.
Overall, maybe we need to evaluate what AI-powered digital marketing tools vs no-AI tools can offer us, by using them more mindfully and comparing actual results both for our clients and our own marketing agency.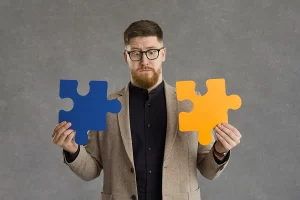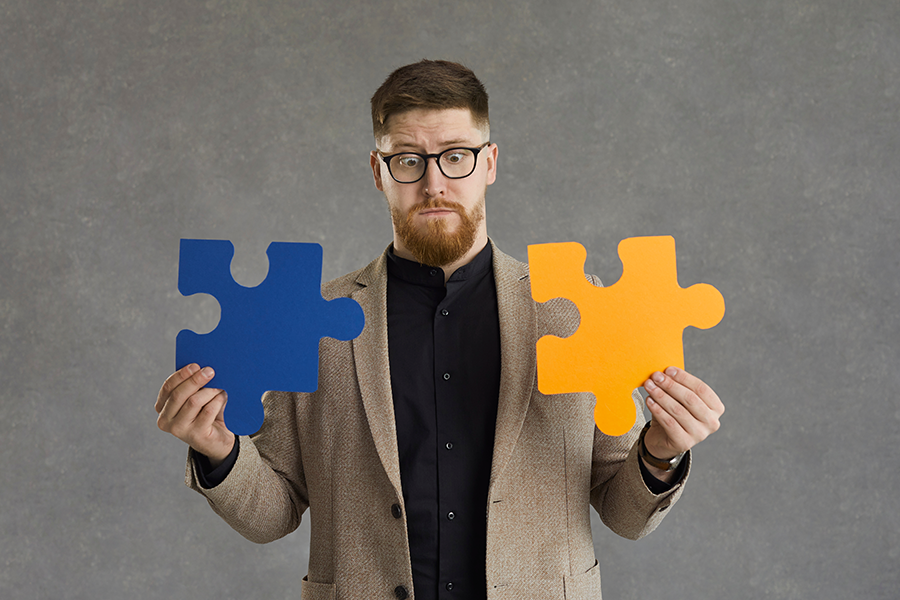 ERP e-commerce integration refers to the process of connecting an e-commerce platform (e.g. WooCommerce) with an ERP system. This allows
Read More »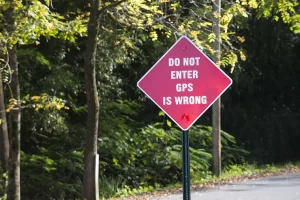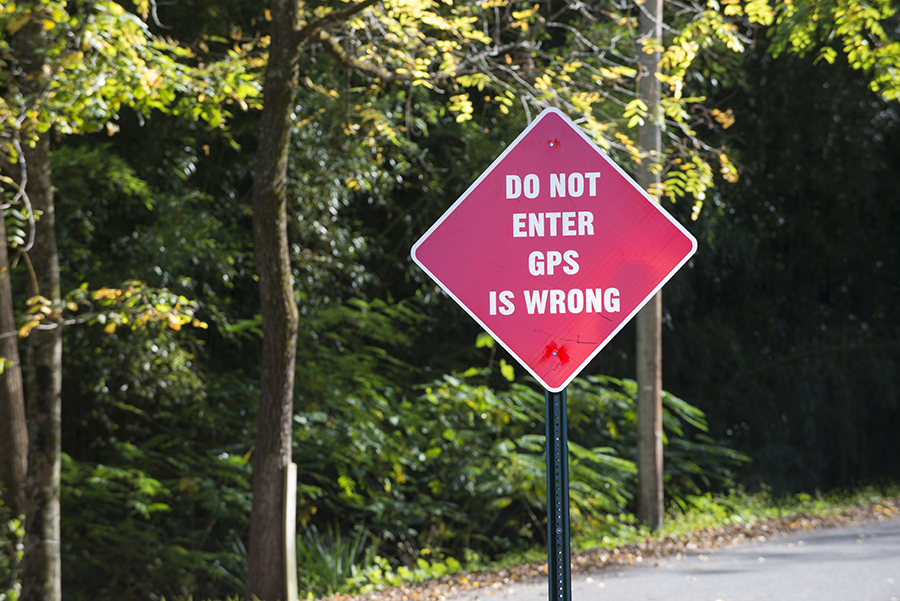 We've designed and developed multiple websites over the years. One of the most key parts of creating a website is
Read More »