Universal Analytics will sunset on July 1, 2023. That means your old analytics, if you're still on Universal Analytics (UA), will stop collecting data and thus you will be missing out on important marketing insights. Insights that you will never get back if you don't prepare early, as migrating and setting up for event-based analytics takes time and resources.
How to check which analytics you have?
This may seem basic, but let's entertain the question for those who are not responsible for the actual migration but still want to check which analytics their company is running. Obviously as long as you're actually using the Google Analytics platform there are a few easy ways to look up version, if you have access.
First, if when you visit your Google Analytics platform you're getting a warning "Universal Analytics will no longer process new data in standard properties beginning 1 July 2023. Prepare now by setting up and switching over to a Google Analytics 4 property" and you have not setup a parallel GA4 property then you still need to work on it, asap.
The second indicator is the unique property ID in the Google Analytics administration platform through which you monitor your website traffic data. If it starts with UA- you're still on Universal Analytics.
There are many other ways to check, but we suggest you ask an engineer or analytics expert on how they can help you migrate from Universal Analytics(UA) to Google Analytics 4(GA4). It will save you from many sleepless nights.
Keep on reading on why you need to migrate and what will actually change.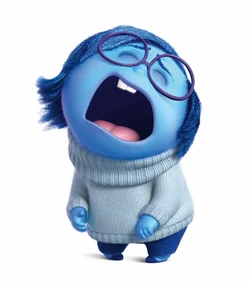 Yes, we know
change is not

easy!
A Disclaimer by the Writer
This is information we have gathered through extensive research, internal trainings, and working with our clients. It is in no way exhaustive as the topic of analytics, regarding platform, measuring methodology, compliance, user privacy, etc. is vast in information and complexity. Not to mention that it is also an ever changing topic as new legal decisions come into play while platforms are deemed legally incompatible.
The new Google Analytics platform(GA4) is still under development and thus continuously changing. More features and functionalities are being added and things moved around. So be prepared to do your own research or talk… in real-time with an analytics expert. Yes, we're here to answer questions or help you make the migration more smoothly. Drop us a message, if you need help with migrating analytics to GA4.
Benefits of GA4 in a Glance
Privacy centered, IP anonymization;
Not fully GDPR compliant but Google is definitely working on it;
Event-based analytics which makes it easier to focus on understanding user behavior, but also user journey to improve website or app;
The Explore reporting interface which allows you to view data quickly with a few clicks;
Easier cross-platform user behavior monitoring (web and app data streams);
Real-time event debugging;
Main Differences Between UA and GA4
Tracking Sessions vs Measuring Specific Events
Sessions is the basis of UA reporting with session duration, pages per visit, bounce rate, traffic source, drop-off etc. measurements. UA tracks any activity or hit that happens during a specific timed session. A session is the period from when a user visits your website or app to when they leave. In the case of inactivity this period will time-out after 30 minutes. For example, a user visits an e-commerce site and adds an item into their cart and then leaves. Next day they return and complete the purchase. That would count as two sessions for the same user.
UA allowed you to setup event tracking and conversion, but it measured everything within a timed session, which made it difficult for some marketing funnels that included more than one steps; for example, coming back to the e-commerce site to use an incentive coupon which was emailed to you the day after you added an item in the cart and left without completing the purchase.
Session-based analytics are simple and accessible, with many off-the-shelf reports available, something especially useful for marketers with not a lot of expertise in analytics setup. They're great at telling you what happened during a specific time period.
GA4 is event-based, which means it tracks each event distinctly regardless of session duration. An event is a distinct user interaction within a session. For example, that might be completing a form, a page view, clicking on a button, adding an item into a shopping cart, completing a purchase, or just leaving an e-commerce store. GA4 reports on all these events also allowing for the addition of your own custom events. Most significantly, it allows for the most important of these events to be marked as conversion events. You can still count events per session or time duration, or pages per session, but session is now just a dimension (a metric).
Tracking individual or grouped events, allows you to better understand how users are interacting with your website or app. While analytics will not tell you by themselves why a transaction was not completed, or a product is not selling, there are useful tools out there, like user journey recordings (Hotjar), heatmaps, or even surveys, that can help you better understand the user experience on your website. In combination, these data points can lead to website improvements and thus more conversions.
Event-based analytics focus on tracking user behavior based on specific actions like clicks, scrolls, page views, downloads, video start and completion, page not found, how long users dwell on a specific section of a webpage, and other website interactions that can help a business understand user behavior, but also website readiness/completeness in more depth. Additionally, GA4 offers the advantage of monitoring in real-time events as they happen, beyond looking at historical data.
Many will argue… and we will agree… that event-based analytics require developer time and a lot of discipline to maintain. If you make a change on your website, like a CSS class that is being tracked by an event, and forget to update the event or in general can't add or improve new events, these analytics will really not be useful for you. Analytics are getting more complicated, as is the case with a lot of software. It's not easy to fully take advantage of what they have to offer without resources, both in time and expertise.
Data streams are different touch points during a user journey which may include a website and an application (web or native). Businesses may have more than one websites or apps and it may be imperative to monitor user behaviour while moving in-between these touch points.
Views in session-based analytics like UA take data from a property depending upon the source. For example, you could separate incoming traffic from internal company traffic or create views to monitor traffic on the main website but not a subdomain.
Each GA4 property can have up to 50 data streams in any combination of touch points including app and web data streams.
UA measures users through the use of cookies and unique browsers. GA4 identifies an individual user based on the reporting identity option you choose for your property and the user's browser or device settings. Additionally, it uses Google Signals and machine learning modeling from its aggregated data collected via the millions of websites its tracking, to better identify and fill in the gaps in data. For example, GA4 can use the user ID of a logged in user, the device ID, plus Google Signals when turned on, and modeling to identify the user. If any of these identities are the same (e.g., the user has the same user ID across sessions and streams), GA4 will identify the individual as the same user. Google Signals may not be compliant with GDPR or other privacy laws so your legal team should be advised before turning it on.
User-scoped dimensions, like First User Source are a great addition as they show you where your new users are coming from. The value assigned to each user-scoped dimension remains the same as users return to your website or app.
Goals are measured as a number of activities within a specific session. So UA measures as one(1) a completed goal within a session. GA4 can measure every single instance involved in an ultimate goal… regardless of session. That allows you to dive deeper into which events work better towards a goal; which are completed or not, and you can choose which events will count as the actual conversion.
In GA4 you can mark up to 30 events as conversions, while in UA you can have up to 20 Goals.
This will round up a few of the major differences between the two platforms, with UA soon to be obsolete. While we urge you to take action and move to GA4 there are things to consider before you do this. Consider that GA4 might not be the right option for you.
Looking to Migrate Analytics?
Need help switching from Universal Analytics to GA4? Are you looking for a fully GDPR, PECR, CCPA etc. compliant platform?
GA4 is still being developed, with things still being added or moved around;
Not user-friendly. For those accustomed to session-based analytics event-based analytics have a steep learning curve;
Minimal built-in reports which means you have to build your own reports, and with so many dimensions it looks hard to accomplish for a non-expert;
Events send data from the day they are set up. They need time to start reporting, and historical backfilling is not available;
Not cookieless, so you still need to display a cookie banner;
Not out of the box GDPR compliant. You have to make certain disclosures, but also obtain -and keep stored- consent from EEA and UK users;
Google does not tell us where the data is stored, for example in the EU or US, which is also a violation of GDPR law;
Having said that, there is a way to make GA4 fully GDPR compliant, and we believe Google will make every effort to be fully compliant in the future. It's the reason -we believe along with many others- they went into the trouble of redesigning their analytics platform. They were not obliged to do it, they have money to pay many fines, but they wanted to be relevant.
We don't agree with those that purport Google Analytics as "a blood-thirsty data-sucking platform". They are providing a service for free and taking advantage of our data to improve their products, like Google Ads. No one is forced to use them and while there are maybe better alternatives to Google Analytics, using a platform from a company that will not go bankrupt any time soon, with huge resources to improve its functionality, is a dependable choice.
In the meantime, legislators are catching up with technology and imposing legislation that wants to protect users against marketing abuse. In the long run, a balance between extreme data harvesting and user privacy will lead to better platforms, for both users and marketeers. Continuous abuse can only hurt an ecosystem in the end.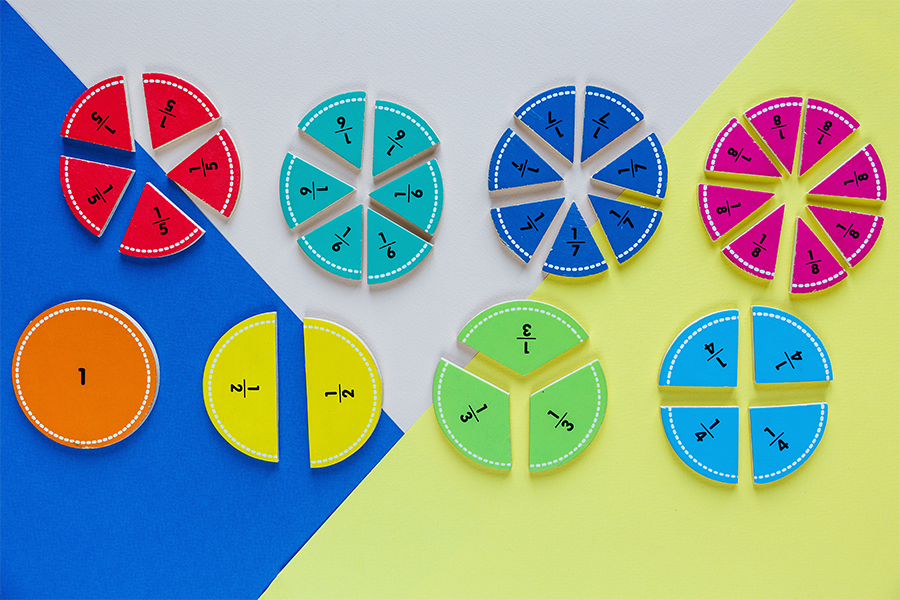 We have experience with Google Analytics (GA4), Google Tag Manager(GTM), Migrating from UA to GA4, Cookieless platforms, Hotjar, MixPanel, Clicky, Heap, and Advanced Reporting