News - Opinions - Resources
Large amounts of customer data need AI-powered digital marketing tools to identify patterns and preferences and thus create highly targeted marketing campaigns that are more likely to resonate with customers.
There are many alternatives to Google Analytics but this article will stick to cookie-free or cookie-less alternatives. The reason we...
Feed your inspiration addiction. Join our bi-monthly newsletter and never miss a beat.
Need a review of your marketing?
Request a free review of your Website & Messaging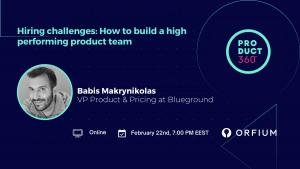 Babis Makrynikolas, VP of Product at Blueground, a platform that caters to rentals of fully furnished apartments, is sharing best practices for efficient PM hiring, analyzing the different dimensions for assessing PMs, discussing who should be part of the interview process and touch on other topics such as ideas for building a more diverse team, deciding on candidate seniority, and setting a high hiring bar.