News - Opinions - Resources
We've worked on pitch decks for investor pitching, in private, and for public pitching events; and of course we've built many decks for brand awareness. A great pitch deck for a startup should effectively communicate your business idea, value proposition, and growth potential to investors, potential partners, or any audience.
Large amounts of customer data need AI-powered digital marketing tools to identify patterns and preferences and thus create highly targeted...
Feed your inspiration addiction. Join our bi-monthly newsletter and never miss a beat.
Need a review of your marketing?
Request a free review of your Website & Messaging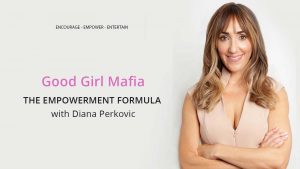 Our Marketing Director, a lifelong entrepreneur, talked to Diana Perkovic, founder of Good Girl Mafia, at her podcast, Monday Moments in 5. Diana was happy to announce that Vicki was her first guest ever from the world of Artificial Intelligence. So, feel free to enjoy Vicki's cascading personality and impetuous mind, talking about entrepreneurship, life, and failure as a growth factor … and a little bit about artificial intelligence.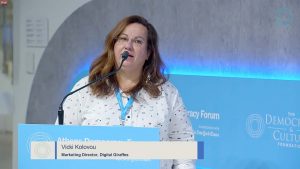 In the frame of the project "Democracy catching up with Technology," our marketing director had the opportunity to present, together with Ulf Pehrsson, Head of Government & Industry Relations at Ericsson, the outcomes of expert and citizens panel discussions regarding Deploying an open innovation platform for Greece: 5G Policy Recommendations. The event was organised by the Athens Democracy Forum (ADF) in collaboration with the Ministry of Digital Governance of Greece.